Alex Rose
Executive Vice President, Development, Continental Development Corporation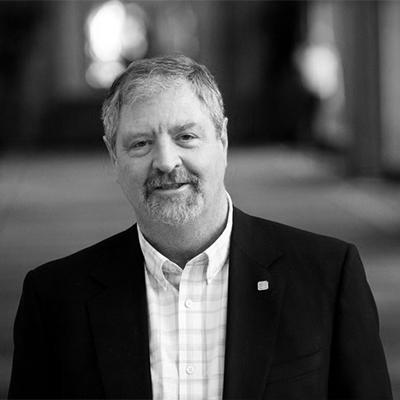 Alex J. Rose serves as Executive Vice President for Continental Development Corporation in El Segundo, California.  He is responsible for leading all development, acquisition, disposition, and redevelopment activities for the suburban office/medical/R&D park developer, whose holdings cover nearly 5 million square feet in Southern California's Los Angeles County South Bay and City of San Francisco markets.
Over the past thirty years, Rose has overseen the development and acquisition of over 4 million square feet of Class A office, medical, recreation, and retail space and the redevelopment of over 3 million square feet of single-tenant R&D facilities into multi­ tenant general and medical office space, restaurants, retail, entertainment, and education uses, collectively totaling several hundred projects and nearly $3 billion in real estate development activity.  Previous company responsibilities have also included planning and execution of all tenant improvement,  core and shell renovation and new construction work; major facilities maintenance and upgrades; project budgeting and cost controls; internal project management; architect, engineer and contractor management; asset and property management. Rose also has extensive experience in title insurance and is a licensed California attorney, with experience in general civil and bankruptcy litigation practices.
He is an Urban Land Institute Trustee and Foundation Governor has served as Chair of ULI's Los Angeles District Council Executive Committee, Chair of ULI's Commercial and Retail Development Council, and numerous other national and local leadership positions. Rose has chaired and served on over 40 national and local ULI Advisory Service assignments focusing on downtown and transit corridor redevelopment, revitalization, and strategies as well as office and mixed-use development issues.
Rose serves on the Board of Trustees of the California Science Center Foundation, on the Board of Trustees of AltaSea, a public-private venture developing a marine industry, science, and education campus at the Port of Los Angeles, on the Advisory Board of The Bay Club, a multi-campus, premier active lifestyle and hospitality company, on the Board of Business Advisors ofTideline Partners, a San Diego-based small scale, infill development firm, and in various leadership positions in numerous other non-profit, civic, community and academic organizations.   
Rose regularly mentors numerous students and young professionals through formal mentoring programs organized through ULI as well as UCLA and USC undergraduate/graduate programs in business and real estate.
Rose received his MBA from the University of Southern California, his JD from Southwestern University School of Law, and BA, Political Science from UCLA.