Richard Dickson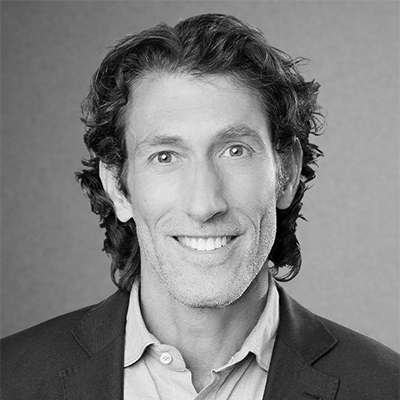 As President and Chief Operating Officer, Richard Dickson leads brand and innovation strategy, design and development, marketing, public relations, global operations, and franchise management, which includes licensing, content creation and distribution, live events, and digital gaming, for Mattel's portfolio of global brands.
A global leader in brand development, Richard drives Mattel brands to the forefront of culture, making them more relevant and valuable to kids and families. During his tenure, Mattel has grown some of the world's most powerful and purpose-driven brands. Among these are Barbie, the world's most diverse line of dolls and the brand that inspires the limitless potential in every girl, and Hot Wheels, an ever-changing line of vehicles that encourages the challenger spirit in every child.
Previously, Richard was President and CEO of Branded Businesses for The Jones Group, Inc., a leading portfolio of fashion brands. He led global wholesale, retail, and eCommerce for the Jones portfolio, reinvigorating dated fashion labels into powerful fashion brands and acquiring and developing new brands which he then sold to private equity.
Prior to this, Richard spent a decade at Mattel, where he was General Manager and Senior Vice President for Barbie. In this role, he drove a global revitalization of the iconic Barbie brand, including a new identity, product innovation, designer collaborations, content, global events, and distinctive retail. As Senior Vice President, Global Marketing, Media and Entertainment for Mattel, Richard was responsible for building franchise approaches for Mattel properties, creating multi-year deals with leading entertainment companies, including CAA and Universal Pictures Home Entertainment, and evolving Hot Wheels and Fisher-Price beyond toys into lifestyle brands.
Prior to joining Mattel in 2000, Richard spent more than a decade in various roles at Bloomingdales before co-founding Gloss.com, the first online retailer dedicated to high-end cosmetics. Gloss.com was acquired by Estee Lauder Companies in 2000 and Richard was appointed Vice President of Brand Management and Merchandising for Estee Lauder Companies' new online business.
Richard received a bachelor's degree from the University of Maryland and completed the UCLA Anderson School of Management executive program. He is a member of the Board of Directors at UCLA Mattel Children's Hospital and serves on the Board of Advisors for The Robert H. Smith School of Business at The University of Maryland.