Trupti Patel
Director of Mergers & Acquisitions, Raytheon Intelligence & Space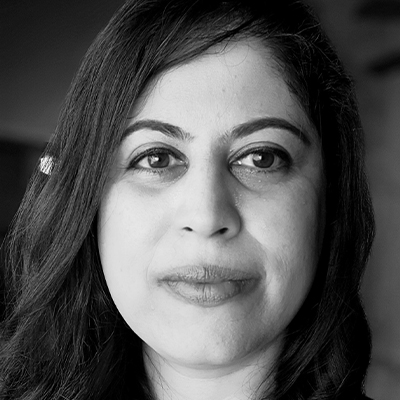 Trupti Patel is the Director of Mergers & Acquisitions at Raytheon Intelligence & Space, a role which she assumed in Dec 2020. As a member of the Strategy & Transformation team, Patel is responsible for overseeing corporate development and M&A activity for RI&S. This includes the execution of M&A, divestitures, JV, and minority investment transactions.
Prior to this role, Patel served as the Director of Global Initiatives, leading strategy development, and execution for RI&S international activities. Patel joined Raytheon in 2019, as the head of the strategy for Space & Airborne Systems, responsible for strategic planning, strategic market assessment, and long-term positioning initiatives.
Patel's 20 years of experience spans many functions: Market Assessment, Competitive Assessment/Price-to-Win, Corporate Business Development, Corporate Internal Audit, Subcontracts, and Pricing. Before joining Raytheon, Patel was the Director of Industry Positioning at Northrop Grumman Aerospace Systems, where she was responsible for market assessment, competitive assessment, and technology scouting. In addition, she has also worked as a consultant in the pharmaceutical industry, specializing in immunology.
Patel earned a bachelor's degree in Economics from the University of California, Los Angeles (UCLA) and a master's degree in business administration from the Anderson School of Management, UCLA.